Each Horn Comes w/ an AleHorn Carry Bag + FREE Sticker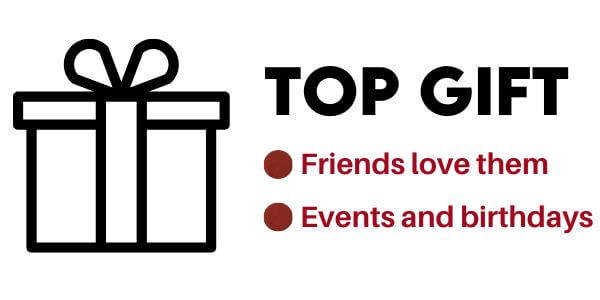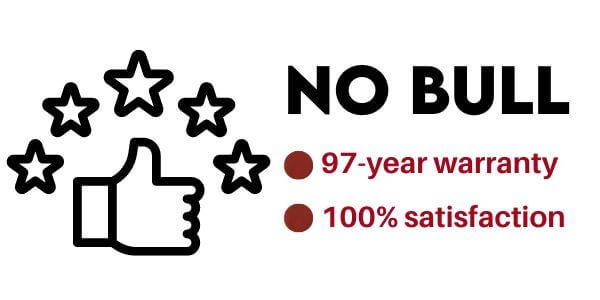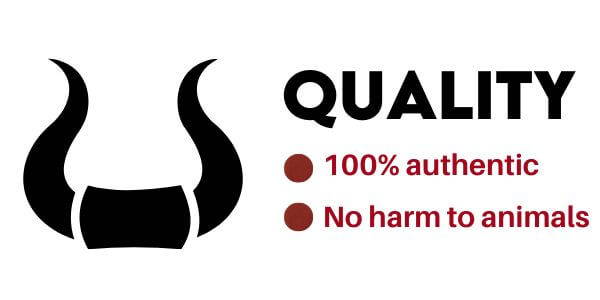 Large Tankard
Height ≈ 5-7"
Width ≈ 4-5"
Weight ≈ 1.5 lbs
Capacity ≈ 16 Oz.


XL Tankard
Height ≈ 7-9"
Width ≈ 5-7"
Weight ≈ 2 lbs
Capacity ≈ 24 Oz.


XXL Tankard
Height ≈ 7-10"
Width ≈ 7-8"
Weight ≈ 2.5 lbs
Capacity ≈ 30+ oz



⚪ 97-Year AleHorn warranty
⚪ Fast and Easy replacements with our customer hero all-stars
⚪ 30-Day money-back guarantee
⚪ FREE Shipping over $99 for USA (auto applied)
⚪ FREE AleHorn computer sticker
⚪ FREE AleHorn black carry bag
⚪ Points towards any future purchases
⚠️ SOME SIZE and COLOR VARIATION - Note that horn size and color varies.
These are 100% natural items and each one is unique.

This genuine Viking drinking horn will let you drink in style while experiencing a medieval adventure! The best part is that there's no need to worry about spilling because it has an ingenious design.This Viking Drinking Horn provides the perfect way for any fan of Vikings or Fantasy fan to experience their favorite era with ease and comfort, without sacrificing authenticity.


🍺 AMAZING DRINKING MUG - The AleHorn drinking horn (tankard) is a great modern mug with roots tied to Vikings! Trust our 10+ years of experience sourcing authentic ox horn and delivering high quality natural products. Not to mention the over 150,000 users!
🍺 DRINK FROM GENUINE OX HORN - Every Viking horn is made of authentic, ethically sourced ox horn (Certified Livestock Certificate), painstakingly selected for appearance, durability, color pattern and shape. Each AleHorn inspired tankard is unique in shape & color & comes packaged in a black gift bag and comes with an awesome Alehorn sticker. It's time that you chose a drinking vessel as interesting as you!
🍺 PREMIUM MATERIALS - It all starts with the animals from which our horns are harvested. We only select the finest livestock to provide our drinking horns. All tankards are fitted with either a high-quality wooden base or resin bottoms and affixed with the strongest food-safe epoxy available. We always stand behind the quality of our products at Alehorn!
🍺 HANDCRAFTED WITH CARE - The secret ingredient of a finely crafted drinking horn is the care that is put into the construction. Our artisans have been fashioning drinking horns for generations. Each of our horn mugs are hand-selected, hand-cut and hand-polished to near-perfection (we say "near" because as handmade items, no horn is entirely perfect)
🍺 AWESOME GIFT - Give a gift that'll be cherished for years! An Alehorn drinking horn will be a new favorite mug. Fill it with your favorite beverage and enjoy drinking like a real Viking. Your giftee won't be disappointed!
*Split payments into 4 with QuadPay today.

Have questions? Contact Us Email: support@alehorn.com
Phone: 480-546-8959